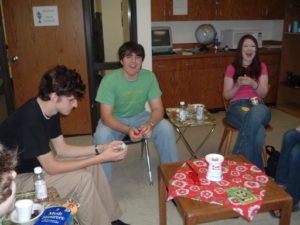 Our Religious Education (RE) program encompasses all children and youth in our church.
There is a nursery for infants along with age appropriate classes for everyone from Preschoolers to High Schoolers.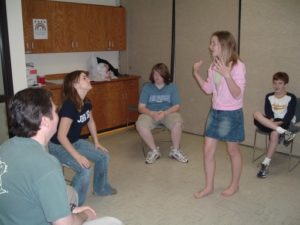 The Middle School and High School Youth RE program includes both Sunday classes as well as frequent socials and youth group activities, including participation in regional Young Religious Unitarian Universalist events (YRUU is the Unitarian Universalist program for youth ages 14-19 in our district).  We also offer Our Whole Lives, the Unitarian Universalist comprehensive lifespan sexuality education series for children, youth, and adults.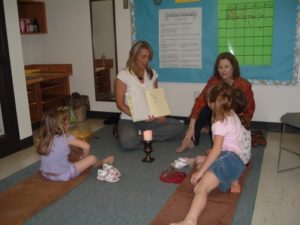 Our children and youth spend the first 15 to 20 minutes in the 11:00 AM worship service with the entire church community to remind us that we are an intergenerational community.  While they are in the worship service, they hear a children's story or another all-ages message.  Then, all grades from Preschool through High School then depart to class after this part of worship each Sunday.
On selected Sundays, our children and youth will remain with the adults for the entire 11:00 AM service for a totally "intergenerational" worship experience. We will not have RE classes on the selected Sundays when we have intergenerational worships.
For more information, please contact our Director of Religious Education, Susan Caldwell at (318) 868-3313 or email her for more information
(Updated – 26 November 2017)