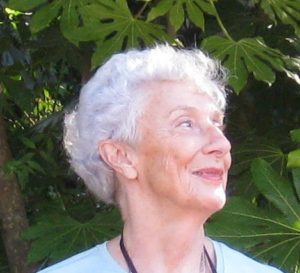 Please join us on Sunday (19 March 2017) at 11:00 AM for our presentation of the 2017 Ralph Waldo Emerson Award to Lois Scheib.
All Souls presents its yearly Ralph Waldo Emerson Award to an individual or organization from the wider community who best embodies the values and Principles of liberal religion.
This year, we have chosen Lois Scheib.
Lois is active with the Caddo-Bossier League of Women Voters and Northern and Central Louisiana Interfaith.
She has worked tirelessly for 21 years in various capacities to promote racial unity and understanding in our community.
Although our Emerson Award recipient is always invited to give the sermon, Lois has declined.
Although Lois will be on hand to accept the award, she has asked that Rev. Barbara Jarrell preach the sermon.  The All Souls choir will sing.
A reception for Lois will follow the service.
Religious education classes for children and youth are offered during the 11:00 AM service — children and youth attend the first 15-20 minutes of the service and then are dismissed to class.