Please join us on Sunday (23 September 2018) at 9:15 AM for our adult religious education class.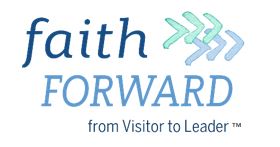 This fall, we're excited to introduce Faith Forward — a multi-part adult religious education series that will not only introduce visitors and new members to our faith but will also help those who've been here awhile to deepen their faith journeys.
This morning, we continue with Session 2 of UU History 101 — "A Question of Love" — the story of George DeBenneville, his contributions to Universalism in America, and an exploration of foundational Universalist theology which holds that no one can be separated from love.
Each week, the session will include the stories of our history as well as a time of reflection on the influence of those who came before us on our faith and in our lives today.
Child care will be provided — See you then.