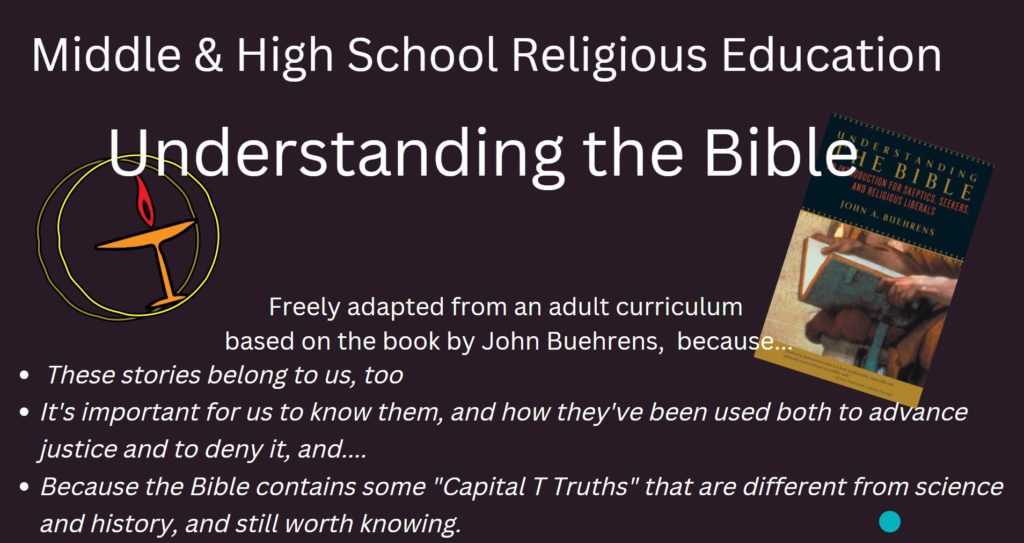 This Sunday (4 December 2022) — "Understanding the Bible"
Adapted for this age group from a curriculum based on the book by John Buehrens (Understanding the Bible: An Introduction for Skeptics, Seekers, and Religious Liberals).
This week — Session 2 — "The Akedah"
We will discussion the story of the Binding of Isaac.
What does this story say about Abraham and what does it say about God?
What did this story mean to the people who told it at the time and what does it mean today?