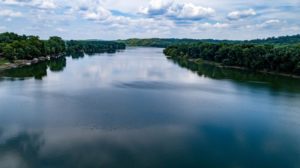 Please join us on Sunday (4 August 2019) at 9:15 AM for our adult religious education class — "Faith Like a River:  Themes in Unitarian Universalist History" with Bennett Upton and Jax Schmidt.
Join Bennett and Jax for this workshop series exploring "the dynamic course of Unitarian, Universalist, and Unitarian Universalist (UU) history-the people, ideas, and movements that have shaped our faith heritage."
This week: "The Water is Wide: Multiculturalism":
As Unitarian Universalists, we face the challenge and opportunity to embrace those with different experiences, perspectives, and ways of being in the world.  As Unitarians, Universalists, and Unitarian Universalists, we have at times in our history followed societal norms in our willingness or reluctance to welcome diversity.  At other times, we have confronted and refuted the accepted ways-sometimes our own accepted ways-in order to embrace diversity and invite it to transform us.  This workshop explores stories of multicultural encounter from our tradition; some are inspiring, and some ask us to examine past actions with candor and compassion.