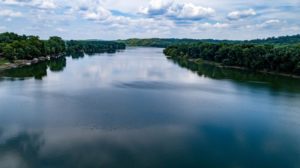 Please join us on Sunday (25 August 2019) at 9:15 AM for our adult religious education class — "Faith Like a River:  Themes in Unitarian Universalist History" with Bennett Upton and Jax Schmidt.
Join Bennett and Jax for this workshop series exploring "the dynamic course of Unitarian, Universalist, and Unitarian Universalist (UU) history-the people, ideas, and movements that have shaped our faith heritage."
This week — "The Seven Seas: Globalization":
The best religionists are broad instead of bigoted, and they are open and compassionate and kind. In a town and in the world they build bridges more than walls or fences or moats.  – Dana McLean Greeley, first president of the UUA (1961-1969)
Unitarian Universalism has enjoyed contact and engagement with people from many religions and cultures through much of its history.  This workshop presents representative stories of different ways people in our religious tradition have related to other religious traditions and cultures.
Participants explore ways this engagement has enriched our movement through dialogue and cooperative action, and consider ways Unitarian Universalism may have enriched the cultures and traditions of others.