Please join us on Sunday (27 October 2019) at 11:00 AM for "Returning to All Souls:  A Celebration of Dia de Los Muertos  (The Day of the Dead)" with Lee Spruell and Virginia Villarreal.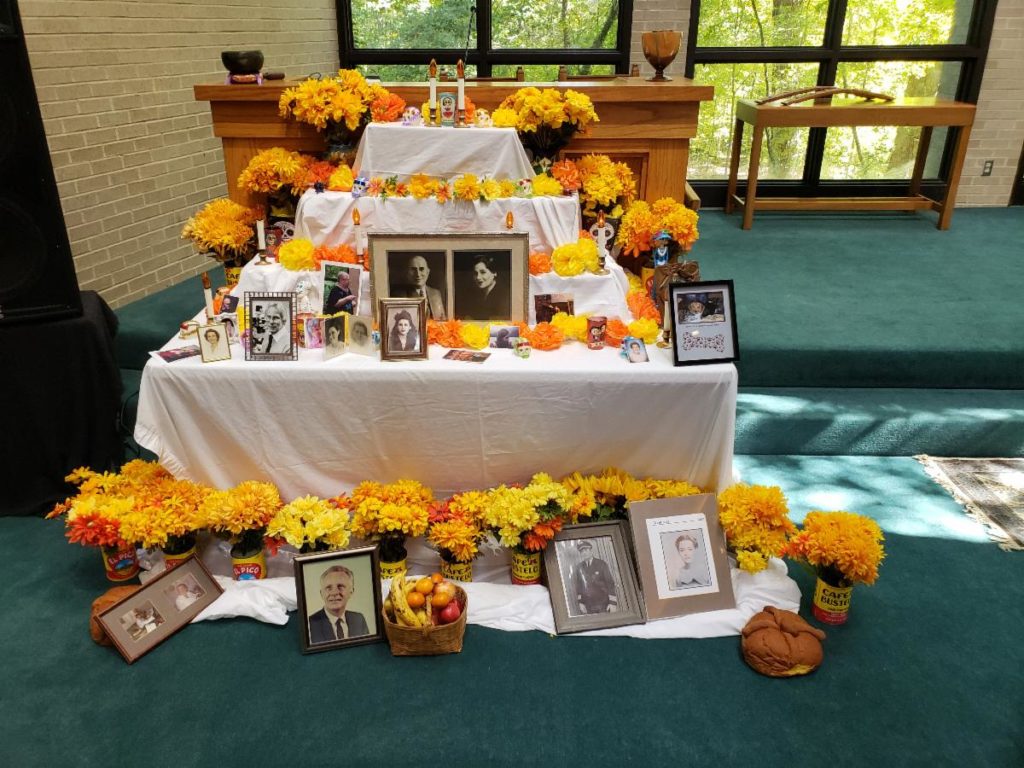 We are thankful and honored to welcome back Lee Spruell to our sanctuary, who will once again share his family's celebration of the Day of the Dead, as has been celebrated in Mexico for years.
You are invited to bring a picture of a departed loved one to place on the ofrenda.
Although the theme is death, the Day of the Dead is not considered a solemn or spooky holiday.  It is not Halloween.
In many traditions, this is the time of year to feel closer to those who have departed this world, and the celebration is for the expression of our love and joy at having known them.
Religious education classes for children and youth are offered during the 11:00 AM service.  Children and youth attend the first 15-20 minutes of the service and then are dismissed to class.