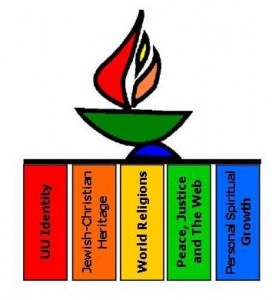 Please join us on Sunday (25 October 2020) at 1:00 PM for our weekly family religious education online class via Zoom.
The Zoom link will be on the All Souls Religious Education Facebook group and on Slack.
If you aren't currently a member of either online group and you are interested in having your children participate, email Susan to get an invitation to either or both online groups.
This Sunday — "Speaking Out" — We'll learn about Maria Cook (a woman who was jailed for preaching Universalism in the late 1700s) and talk about when it's important to speak out and stay true to our values.