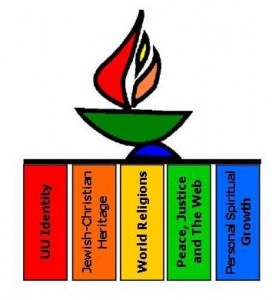 Please join us on Sunday (1 November 2020) at 1:00 PM for our weekly family religious education online class via Zoom.
The Zoom link will be on the All Souls Religious Education Facebook group and on Slack.
If you aren't currently a member of either online group and you are interested in having your children participate, email Susan to get an invitation to either or both online groups.
This Sunday — "The Story of Halloween" — We will look at the Pagan celebration of Samhain and the Christian observances of All Hallows Eve, All Saints Day, and All Souls Day.
We will also play some Halloween-themed games.