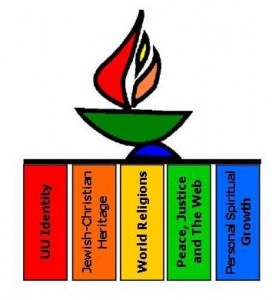 Please join us this Sunday (3 January 2021) at 1:00 PM for our weekly family religious education online class via Zoom.
The Zoom link will be on the All Souls Religious Education Facebook group and on the church's Slack General channel.
Our family religious education class is back from our holiday break.
In keeping with the theme of today's worship service, we'll take another look at the story of Rabbi Simcha and the Two Pockets and also do some fun stuff with the idea of finding balance.
We moved our next children's play day to next Saturday (9 January 2021 at 11:00 AM) via Zoom.
Watch for the link in all the usual places — we love to see our All Souls kids and parents too.