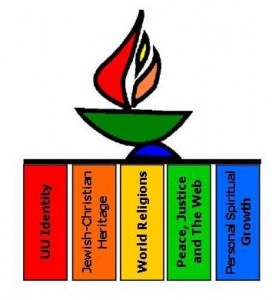 Please join us online for our family religious education class on Sunday (14 February 2021) at 1:00 PM via Zoom.  The Zoom link will be available on the All Souls Slack and on the All Souls Religious Education Facebook Group.
Happy Valentine's Day!
Love is a recurring big idea of many of the world's religions including Unitarian Universalism of course.
Join us to learn more and play some games at our virtual Valentine's Day Party.
Contact Susan Caldwell by email if you have any questions.