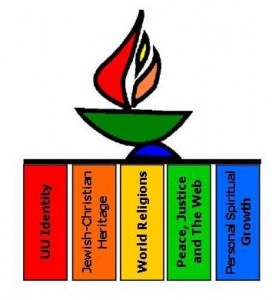 Please join us online for our family religious education class on Sunday (18 April 2021) at 1:00 PM via Zoom.
The Zoom link will be available on the All Souls Slack and on the All Souls Religious Education Facebook Group.
This Sunday we continue our theme of peace, social justice, and the interdependent web with the story "Facts vs. Opinions vs. Robots" — an age-appropriate exploration of the world of misinformation and how to spot it.