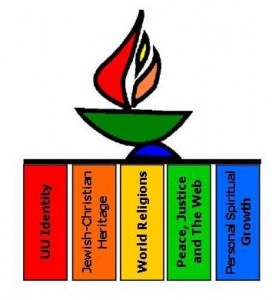 Please join us online for our family religious education class on Sunday (2 May 2021) at 1:00 PM via Zoom.
The Zoom link will be available on the All Souls Slack and on the All Souls Religious Education Facebook Group.
"Peaceful Fights for Equal Rights" — We will watch a video combining this story read aloud with video from protests of last summer.
We will also spend some time talking about which of the activities in the book we have done and which we might like to do or need to do in working on the issues that face us now.
Contact Susan Caldwell by email if you have any questions.