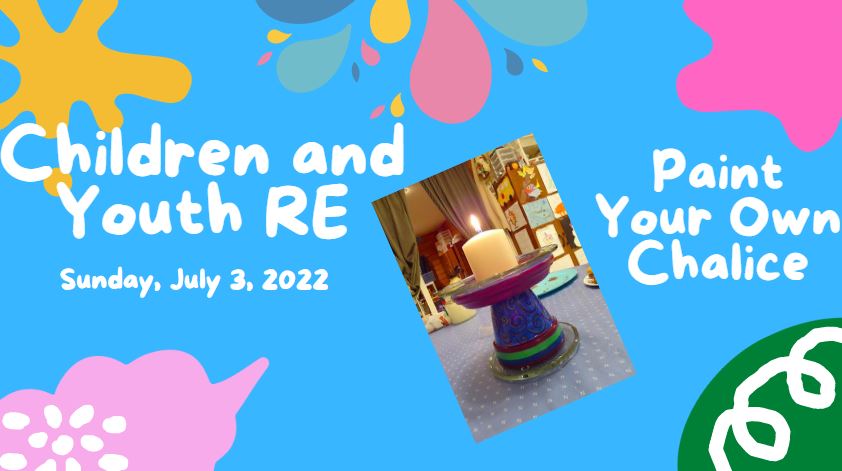 Summer religious education is more art and activity-based.
All children and youth are with us in the service for the first 20 minutes or so and then are dismissed to their activities.
Children and youth are invited to paint their own chalices with Ash McLain and a 2nd teacher TBD this Sunday.
Middle and High School youth are invited to paint a chalice, help out in the classroom, or of course they are welcome to stay in the service if they prefer.
Programming for both classes will be back next week.