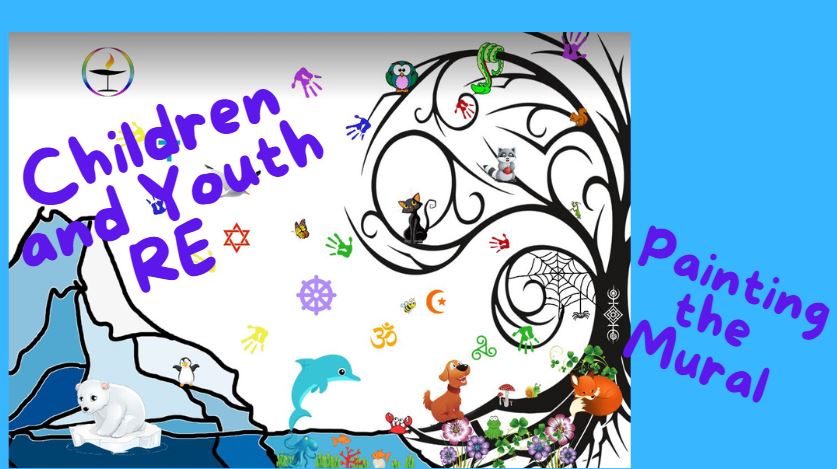 Summer religious education is more art and activity-based.
All children and youth are with us in the service for the first 20 minutes or so and then are dismissed to their activities.
This Sunday, the middle school / high school classroom mural is ready for painters.
We are inviting the younger class to help the older ones with the painting since eventually it will be their classroom.