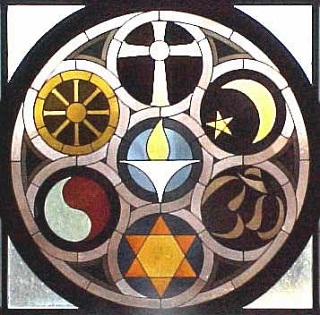 Please join us on Sunday (17 February 2019) at 11:00 AM for "Our Third Source: Learning and Growing with Love and Respect" with the children, youth, and adults of All Souls.
Capping this season's focus on the
third source of Unitarian Universalism
(the wisdom of the world's religions which inspires us in our ethical and spiritual life), we will look at how we tell the stories that did not come from us and how we can learn and be nourished by those stories without stealing or misusing them or the traditions from which they come.
Give Away The Plate —
For this Sunday,
all of our non-pledge income will go to our Give Away the Plate recipient — Holy Cross Hope House.
Opened in 2004, Hope House is a ministry of Holy Cross Episcopal Church and a place where the church's homeless neighbors can shower, receive mail, access telephones, and get fed.
Staff and volunteers help guests navigate the system to receive food stamps, Medicaid, and other services, and St. Luke's Mobile Medical Van visits there twice a month.
Earlene Venable will be on hand to tell us more about this vital ministry in our community.