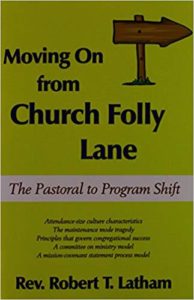 The All Souls Committee on Ministry will continue hosting "Lunch and Learn" Potlucks on 10 and 17 March 2019.
In an ongoing effort to bring more members into full engagement with church life, the Committee on Ministry will host "Lunch and Learn" potlucks for discussion of the book Moving on from Church Folly Lane by Rev. Robert T. Latham.
The potlucks sessions will take place on 10 and 17 March 2019 immediately after our worship service.
Child care will be provided for the discussion part of the event.
For more information, contact Amanda Lawrence at 318-402-3314 or via email here.