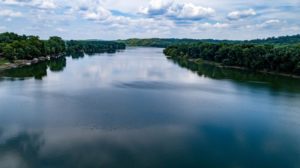 Please join us on Sunday (16 June 2019) at 9:15 AM for our adult religious education class — "Faith Like a River:  Themes in Unitarian Universalist History" with Bennett Upton and Jax Schmidt.
Join Bennett and Jax for this workshop series exploring "the dynamic course of Unitarian, Universalist, and Unitarian Universalist (UU) history-the people, ideas, and movements that have shaped our faith heritage."
Authored by Alison Cornish and Jackie Clement, the course "invites participants to place themselves into our history and consider its legacies.
What lessons do the stories of our history teach that can help us live more faithfully in the present?
What lessons do they offer to be lived into the future?"
This week: Session 1: "Wading In"
"This workshop explores Unitarian Universalist history as one current in the stream of human history, with its own themes of thought and action that swirl, eddy, and bubble to prominence at different points in time. A selection of stories from our faith heritage offers not only a grounding of knowledge, but also insights into contemporary issues, practices, challenges, and trends in our faith movement."
– Alison Cornish and Jackie Clement