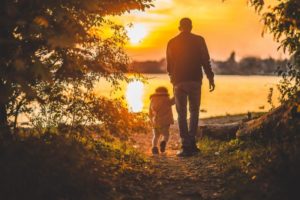 Please join us on Sunday (16 June 2019) at 11:00 AM for "Carry the Flame" by James Peck.
On this Father's Day, come and hear All Souls member James Peck — a Unitarian Universalist Dad — reflect on the ways we teach and reinforce Unitarian Universalist principles and values in the home.
Our summer fun activity for children and youth this Sunday will be Rovena and Boogie Windsor guiding the preparation of our Father's Day Lunch while Kevin Henry and Maggie Molisee guiding the creation of tactile Father's Day cards and teaching a lesson on God as Father from various traditions.