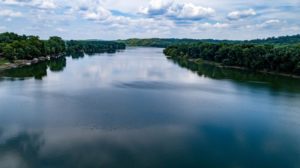 Please join us on Sunday (23 June 2019) at 9:15 AM for our adult religious education class — "Faith Like a River:  Themes in Unitarian Universalist History" with Bennett Upton and Jax Schmidt.
Join Bennett and Jax for this workshop series exploring "the dynamic course of Unitarian, Universalist, and Unitarian Universalist (UU) history-the people, ideas, and movements that have shaped our faith heritage."
Authored by Alison Cornish and Jackie Clement, the course "invites participants to place themselves into our history and consider its legacies.
What lessons do the stories of our history teach that can help us live more faithfully in the present?
What lessons do they offer to be lived into the future?"
This week — Session 2 –"Orthodoxy and Heresy"
This workshop introduces the terms "orthodoxy" and "heresy" and explores how, throughout history, many of our forebears' have defined their faith in reaction to prevailing powers and dominant ways of thinking.
Participants learn about times when tension between ideas or groups led one idea to be declared "heresy" in relation to mainstream or orthodox thinking or practices.
Finally, participants consider whether contemporary Unitarian Universalism embraces some "orthodoxies" in theology, in values, or in culture.