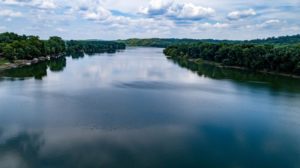 Please join us on Sunday (7 July 2019) at 9:15 AM for our adult religious education class — "Faith Like a River:  Themes in Unitarian Universalist History" with Bennett Upton and Jax Schmidt.
Join Bennett and Jax for this workshop series exploring "the dynamic course of Unitarian, Universalist, and Unitarian Universalist (UU) history-the people, ideas, and movements that have shaped our faith heritage."
This week — "Ripples in the Water:  The Evangelists":
We may not think of ourselves as an evangelical faith, but many over the years have worked to intentionally spread the good news of Unitarian and Universalist thought.  This workshop looks at individuals and groups in our faith history that helped our movement to grow.