Please join us for our Carnival Art Market this Sunday (9 February 2020) from 9:00 AM to 1:30 PM (with a break for the 11:00 AM worship service).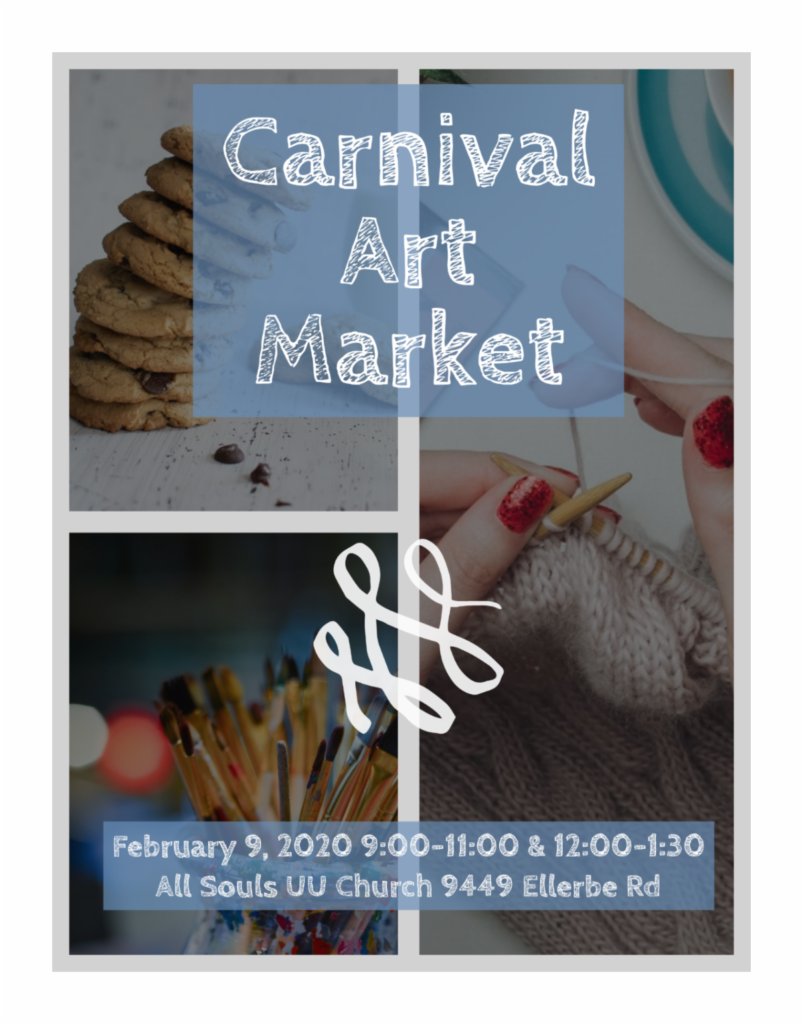 Just in time for Valentine's Day and Mardi Gras, we'll have prints, jewelry, fabric art, delicious baked goods, and more!
Come and shop before and/or after church and invite your friends from other congregations (and no congregation) to do the same!