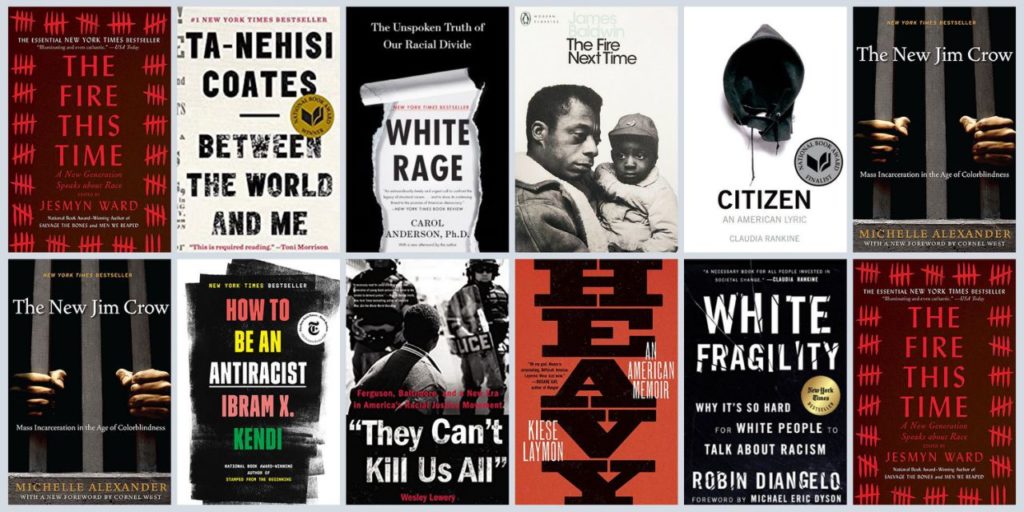 Please join us on Sunday (14 June 2020) at 11:00 AM for "Inequity is Our Iniquity" by Rev. Barbara Jarrell.
Our service will be livestreamed on Facebook Live here.
Our Second Principle calls us to affirm and promote "justice, equity, and compassion in human relations."
How are we living into that?
Also click the picture to learn more about the ten books listed above which are a good start for your reading list if you are ready to work or want to learn more about dismantling racism and white supremacy culture.
While we are remaining physically distant, we want to know how you are doing, what you need, and what you are interested in.  You can let us know using these online surveys.
And you can contribute to All Souls using this online resource.