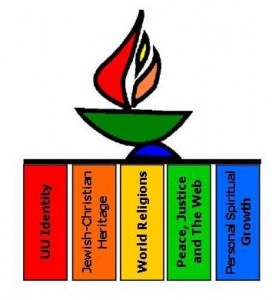 Please join us for our online religious education for children and youth this Sunday (14 June 2020) — we will start this online Zoom classroom about 5 minutes after our worship service is over.
The Zoom link  for this group will be found on the All Souls Religious Education Facebook Group.
If you aren't on Facebook, send Susan an email or text Susan at 318-465-3427 and she will send you the Zoom link for the session.
We are back this week to explore the 8th principle that has been proposed as an addition to the existing UU principles:
We, the member congregations of the Unitarian Universalist Association, covenant to affirm and promote: journeying toward spiritual wholeness by working to build a diverse multicultural Beloved Community by our actions that accountably dismantle racism and other oppressions in ourselves and our institutions.
It's a lot of words but we'll take the time to take those words apart and find out what they really mean.