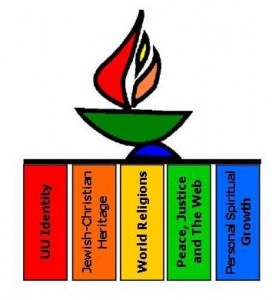 Please join us online for our family religious education class on Sunday (14 March 2021) at 1:00 PM via Zoom.  The Zoom link will be available on the All Souls Slack and on the All Souls Religious Education Facebook Group.
Today, we will talk about the kinds of things we can do as a church and as individuals to live into our 8th Principle.
We will think about times when someone may have misjudged us without knowing us and how harmful that can be when whole groups of people have wrong ideas about other group of people (especially when they have acted on those wrong ideas for generations).
Contact Susan Caldwell by email if you have any questions.