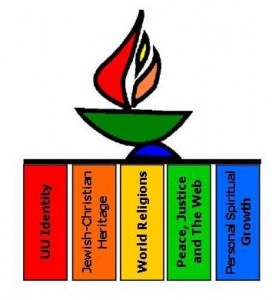 Please join us online for our family religious education class on Sunday (28 March 2021) at 1:00 PM via Zoom.
The Zoom link will be available on the All Souls Slack and on the All Souls Religious Education Facebook Group.
We will be reading the story Kamala and Maya's Big Idea by Meena Harris and Ana Ramirez Gonzalez — a true story about our nation's Vice President and how she was working for big changes in her community even as a young child.
We will also play some games and have some fun.
Contact Susan Caldwell by email if you have any questions.