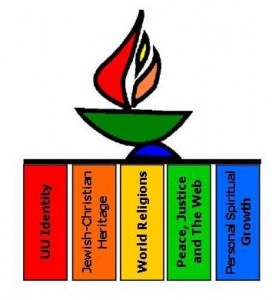 Please join us online for our family religious education class on Sunday (11 April 2021) at 1:00 PM via Zoom.
The Zoom link will be available on the All Souls Slack and on the All Souls Religious Education Facebook Group.
We are continuing our theme of peace, social justice, and the interdependent web with the story What Do You Do with an Idea?
Every great thing that happens — every bit of progress we make — starts with a big idea.
What's your big idea?