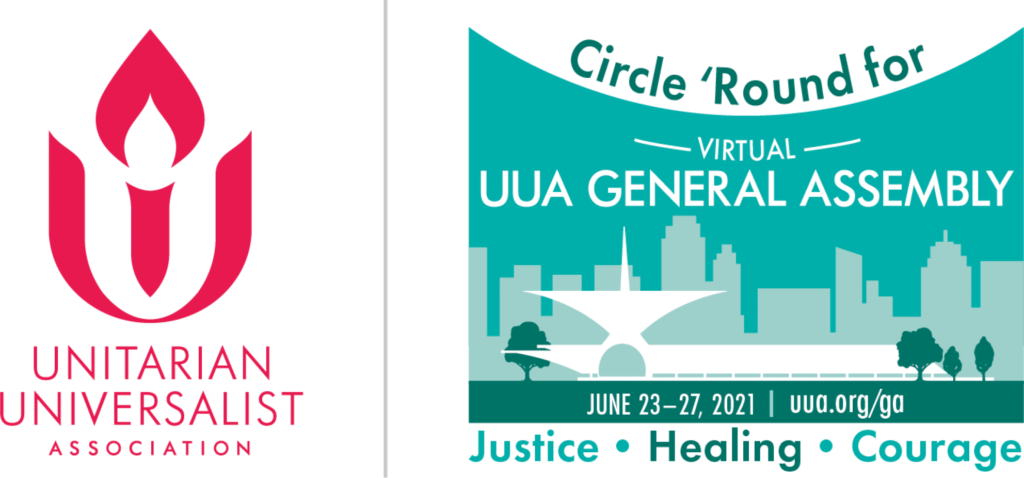 Please join us on Sunday (27 June 2021) at 11:00 AM for "Until Love Wins" presented by the First Universalist Church of Minneapolis MN.
This is the 2021 Unitarian Universalist Association General Assembly Sunday Morning Worship and will be streamed live through YouTube.
All Souls members in Shreveport and Unitarian Universalists across North American and around the world will be watching this live-streaming worship service.
The order of service (PDF) for this worship service can be found here.
Our June 2021 give-away-the-plate recipient is Louisiana Trans Advocates.
Watch our weekly email announcements for info on the next in-person worship service and other opportunities to gather in smaller groups in person.
We will have a  virtual coffee hour after the service on Zoom.
While we are remaining physically distant, we want to know how you are doing, what you need, and what you are interested in.  You can let us know using these online surveys.
And you can contribute to All Souls using this online resource.