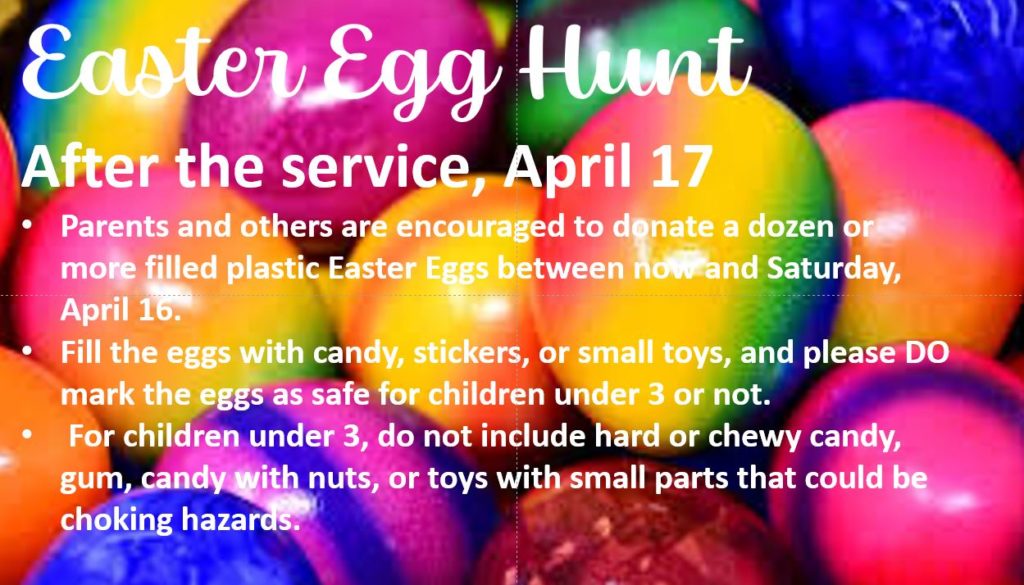 We will have an Easter Egg Hunt immediately after the worship service on Sunday, 17 April 2022.
Parents and others are encouraged to donate a dozen or more filled plastic Easter eggs between now and Saturday (16 April 2022).  You may drop them off at the office door if no one is at the church.
Fill the eggs with candy, stickers, or small toys, and please do mark the eggs as safe for children under 3 or not.
For children under 3, do not include hard or chewy candy, gum, candy with nuts, or toys with small parts that could be choking hazards.