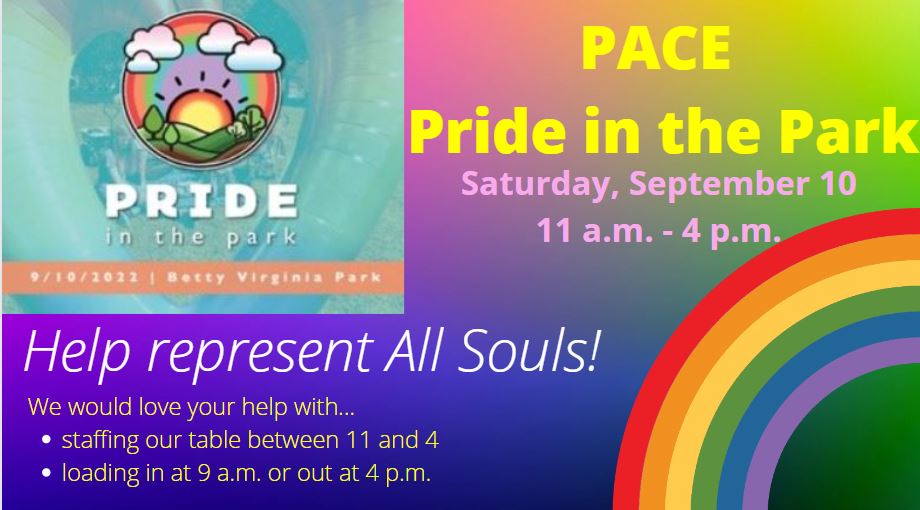 Please join us at our table at this year's Pride in the Park (sponsored by PACE Shreveport).
Pride in the Park will be at Betty Virginia Park on Saturday (10 September 2022) from 11:00 AM to 4:00 PM.
All Souls is scheduled for unloading and set-up at 9:45 AM at the parking lot on the Line Avenue side of the park.
We can use help with setup at 9:45 AM or with teardown at 4:00 PM.
If anyone would like to take a shift at the table during the day, we will welcome that as well.
Or just come hang out with us for awhile along with checking out all the great stuff at this event.