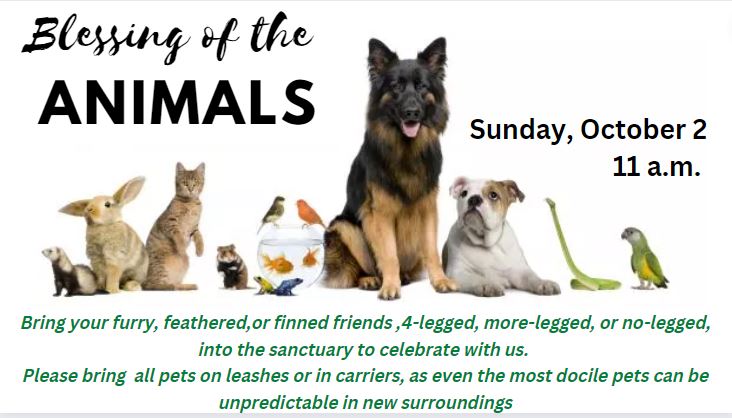 On 2 October 2022 at 11:00 AM, we will have our annual Blessing of the Animals worship service.
All of our animal friends are invited to join us in the sanctuary for a special service celebrating our shared home in the interdependent web of all existence.
Bring your furry, feathered, scaled, or finned friends — 4-legged, more-legged, or no-legged — into the sanctuary to celebrate with us.
Please bring all pets on leashes or in carriers (even the most docile pets can react unpredictably in new surroundings).
Stuffed animals and pictures of your pets are also most welcome.
The service will include a memorial for the pets we've lost.
For more information, contact Jennifer Russell.