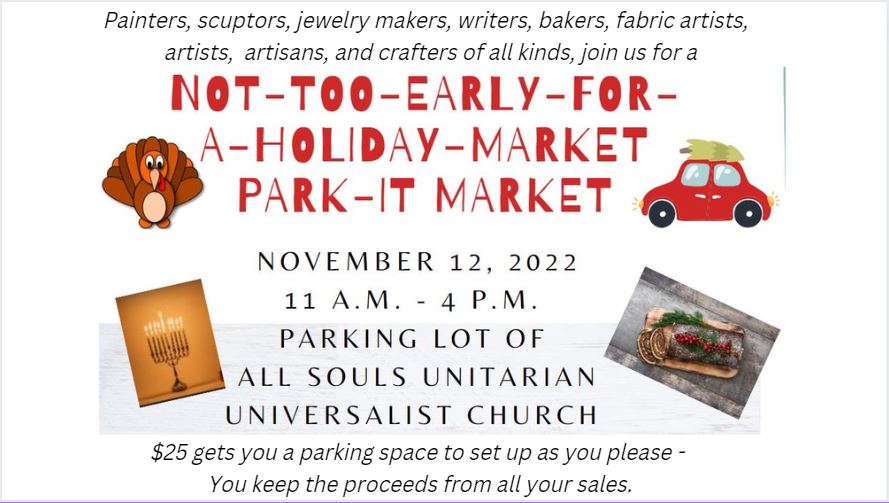 Save the Date — 12 November  2022 — 11:00 AM – 4:00 PM
The Not-Too-Early-For-a-Holiday-Market Park-It Market
For Vendors:  $25.00 gets you a parking space to set up as you like you keep all proceeds of your sales.  Register and pay online here.
Or if you prefer old school — download and print out a flyer and paper form here.
Mail the form to:
All Souls Unitarian Universalist Church
Attn Holiday Market
9449 Ellerbe Road
Shreveport LA 71106
For Shoppers:  Admission to shop the event is free so what you spend depends on how much you want to buy from the vendors (which will be a lot because we have some great vendors).
Need more info — Email Susan Caldwell or Maggie Molisee.