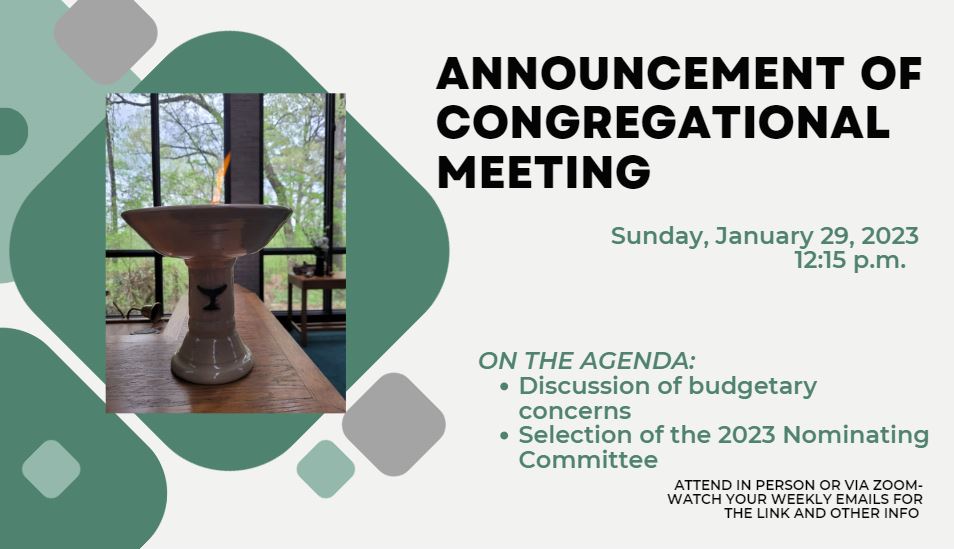 We have an updated agenda for our upcoming congregational business meeting on Sunday (29 January 2023).
We are announcing time and location for next congregational meeting:
On the Agenda:
Discussion of budgetary concerns
Selection of the 2023 Nominating Committee
We must have a quorum.
Congregational meetings are open to all but only active members of 30 days or longer may vote.