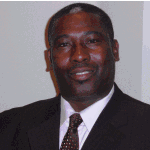 Please join us on Sunday (31 March 2019) at 11:00 AM for "A Seat at the Table" by Lee Jeter.
Join us as we welcome back Lee Jeter (Executive Director of the Fuller Center for Housing of Northwest Louisiana).  He is one of our most requested guest speakers.
His message of empowerment and inclusion will be taken from Luke 14:10 in the Bible.
This is our monthly "Give Away the Plate Sunday" and the Fuller Center will be the recipient of this Sunday's non-pledge collection.  Remember that if you only bring one check, you can indicate on the memo line the proportions allotted to All Souls and the Fuller Center.
Religious education classes for children and youth are offered during the 11:00 AM service.  Children and youth attend the first 15-20 minutes of the service and then are dismissed to class.