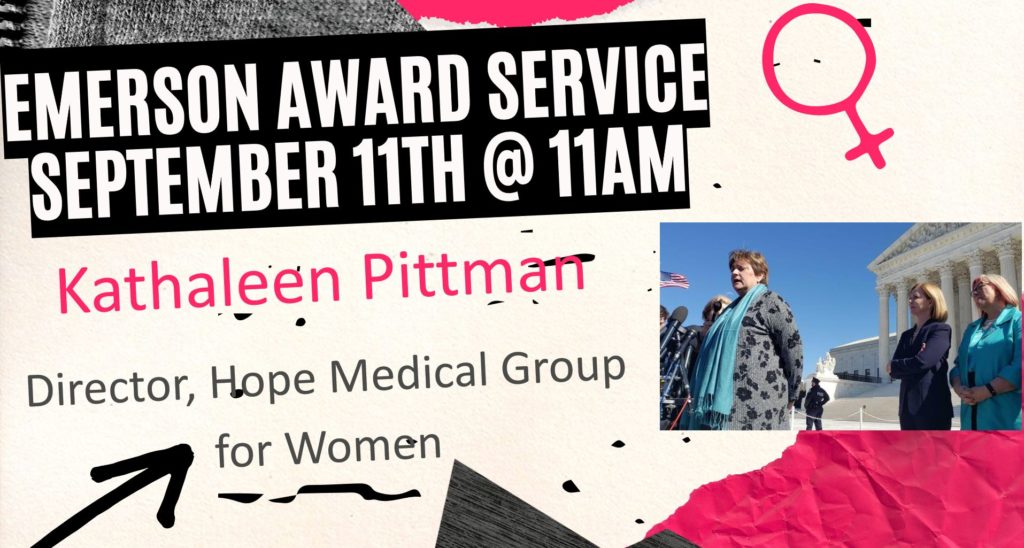 Join us on Sunday (11 September 2022) at 11:00 AM for the annual presentation of the Ralph Waldo Emerson Award to Kathaleen Pittman (Executive Director of Hope Medical Group for Women).
We honor Kathaleen for her years of service and unyielding dedication to the rights of all people to plan their families as they choose and to seek abortion care as needed.
The Emerson Award is given annually by our congregation to the individual or organization in the wider community whose life and work best exemplify the values and principles of liberal religion.